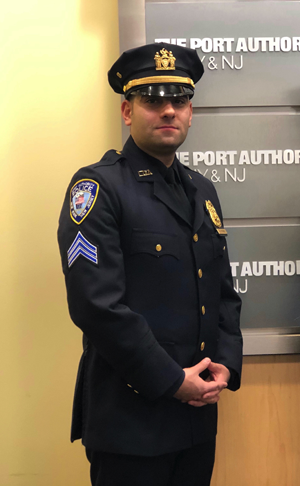 December 2022
The next great event after our upcoming convention will be the Celebrate Israel Parade on Sunday, June 4, 2023, in NYC. The incoming National Shomrim president will lead our delegation up Fifth Avenue in NYC, so please make plans to join us. The 2023 parade will be important because it will celebrate the 75th anniversary of the creation of the State of Israel. Our National Shomrim delegation is one of the largest and we love hearing the cheers of the crowds as we proudly march up the greatest and the most famous avenue in our great country. Bring your family, your friends, and let's show NYC who we really are.
Our National Shomrim Facebook page is continuously updated with job opportunities, chapter and member news, and posts that are important to our communities and to our professional lives. All chapter members and associate members should ask to join the National Shomrim Facebook page, and once you answer the questions, the administrators will review your request and unless there's an issue with your membership, you will be approved and have access to everything you need to know about National Shomrim and our chapters.
A reminder to all chapters and associate members to post events, notices and anything related to your chapter, your members or the Jewish and law/fire communities to the National Shomrim Facebook page. We've also had several requests to join the Facebook page from family members or friends of chapter and associate members, and while we appreciate the love, we can't always approve them if they have no connection to our mission. We don't like turning down people or posts. Unfortunately we have to be very careful these days, as we don't want anyone who is looking to hack our Facebook page or has malicious intent to cause harm to anyone in our group.
Henri Portner
President